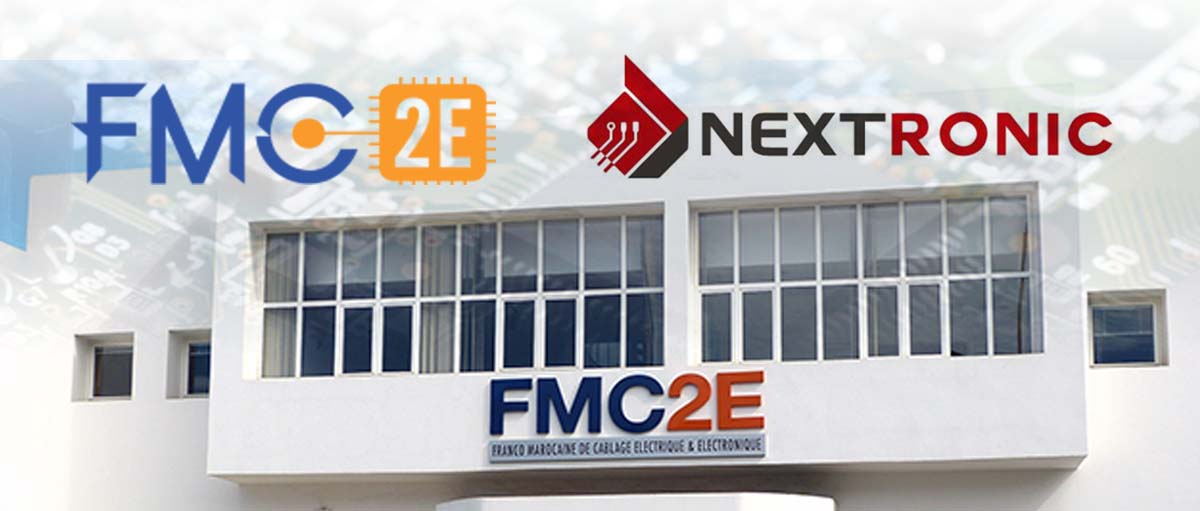 Electronic cards: Nextronic enters the capital of the company FMC2E
According to a press release, Nextronic, a subsidiary of the Aba Technology group, has entered the capital of the Franco-Moroccan company, FMC2E, which specializes in the manufacture of electronic cards.
"FMC2E's activity is mainly export-oriented with major European groups, particularly in the automotive, aeronautics and defense sectors such as the Thales group. The company has a trained and certified team as well as an industrial production facility that has been operational for more than ten years," said Yassine Abouch, vice-president of technology and innovation for the group.
FMC2E joins the Nextronic teams "to further consolidate their know-how in the manufacture of electronic boards, offer new industrial and technological capability and contribute to the acceleration process of Aba Technology's subsidary's internationalization." He adds.
Days only after its acquisition, new automated machines were delivered to the FMC2E industrial site, located a few meters from that of Nextronic, "in order to accelerate the modernization and automation of the production tool using new techniques for manufacturing electronic boards, such as automated optical inspection (AOI)".
Beyond the production of electronic cards and electronic sensors, the expertise of the ABA Technology group in software and embedded software backed by our Artificial Intelligence division has enabled the group to solve the challenges of many manufacturers, guiding them towards Industry 4.0, allowing them to transform their activity, create added value and achieve significant savings.
These include automotive equipment manufacturers such as the American group Aptiv, which has known the implementation of Industry 4.0 solutions (Human-Machine Interfaces) at the Meknes and Tangier factories, mainly solutions for product traceability (vaccines, serums, insulin, temperature-controlled drugs, etc.). We can also name oil and gas companies such as TotalEnergies (traffic and flow analysis – AI cameras), and farmers that used our agritech solutions (weather station, monitoring of the environment in greenhouses, intelligent irrigation)
It should be noted that Nextronic's turnover has experienced significant growth, rising from 4 Million dirhams (MDH) to 100 MDH over the period 2020-2022, with the creation of 130 jobs, 70% of which are engineers.
"As of 2020, our investments are perfectly in line with the aim of promoting the Made-in-Morocco label, which is a dynamic engine of the Aba technology group helping us contribute strongly to the industrial and technological sovereignty of our country", specifies M. Mohamed Benouda, founding president of the Aba technology group.
Thus, with the FMC2E partial acquisition, Nextronic will further accelerate its market internationalization, particularly in the European and Middle Eastern markets.